About us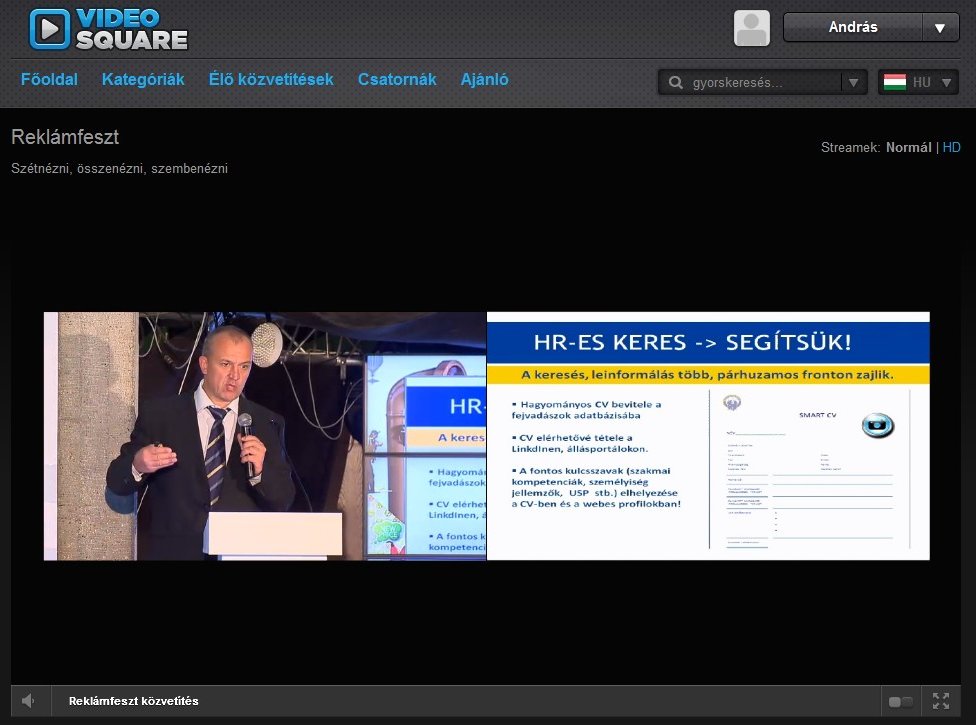 Videosquare is a unique corporate web service that allows easy and quick sharing of video content to any target audience. Beside publishing video recordings and presentations, Videosquare provides live event webcast and business videoconference recording functionality. In addition to this, Videosquare offers a full video content management solution. You decide which target audiences are able to access your secured content. Be it a desktop computer, a tablet or a smart phone, be it corporate, home or mobile network, Videosquare is able to reach any user anywhere. Example applications:
Online web archive of trainings and HR recordings,
Corporate PR and video based communication as on demand recordings or live webcast,
Management video message live webcast and archive,
Event and conference live webcast, and web preservation,
Recording, archiving and publishing of corporate videconferences.
Would you like to have a demo, or a personal conversation? Please feel free to contact us.
Download Videosquare white paper.